Tuesday 12. 11. 2018
The Athens Digital Lab (ADL), the first municipal incubator of its kind in Greece and a joint venture between the City of Athens, the Stavros Niarchos Foundation (SNF), leading technology companies Cosmote and Nokia, and the Athens Partnership, presented its first results last night. At the first open house of ADL, four new tech apps were developed, focusing on smart city solutions for the management of waste, public spaces and green spaces, as well as a marketplace for big data. Three out of four ADL teams presented their apps last night to the tech community, in the presence of Athens' Mayor Georgios Kaminis.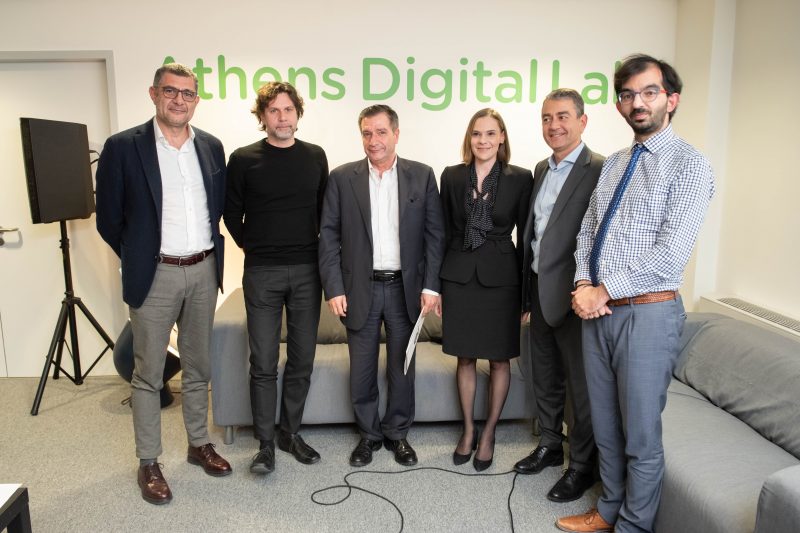 Recytrust designed and developed a smart recycling bin, which uses sensors and Internet of Things (IoT) technology to provide real-time data about recycling performance. It is the first solution of its kind globally that can monitor individual recycling performance through personalized swipe cards, measuring it to an accuracy of 10grams. These innovative bins are being placed in 20 spots, including City Hall and 10 primary schools, and introduce a gamification element to recycling.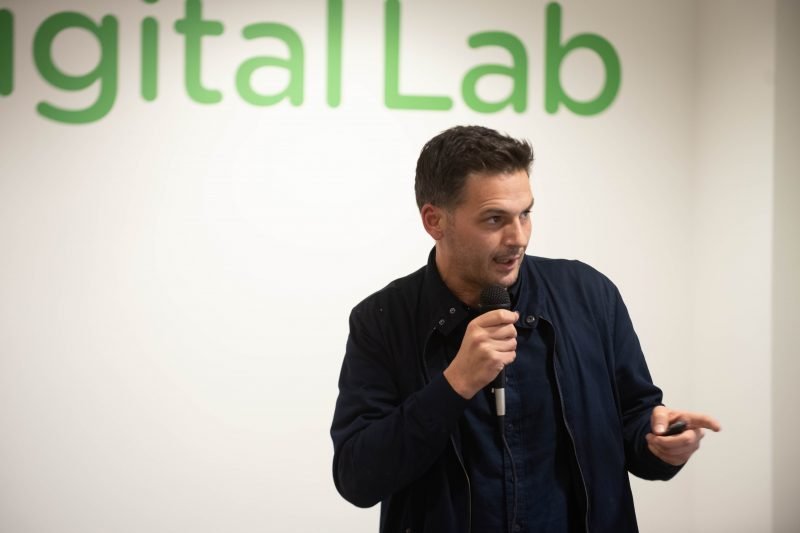 Inagros developed a smart system for green spaces management, centered around a project management platform connected with sensors installed in parks, gardens and other green areas of the city. These sensors enable city management officers to monitor and control water and fertilizer levels, and predict plant health. Fifteen sensor nodes have already been placed and tested in the National Garden of Athens.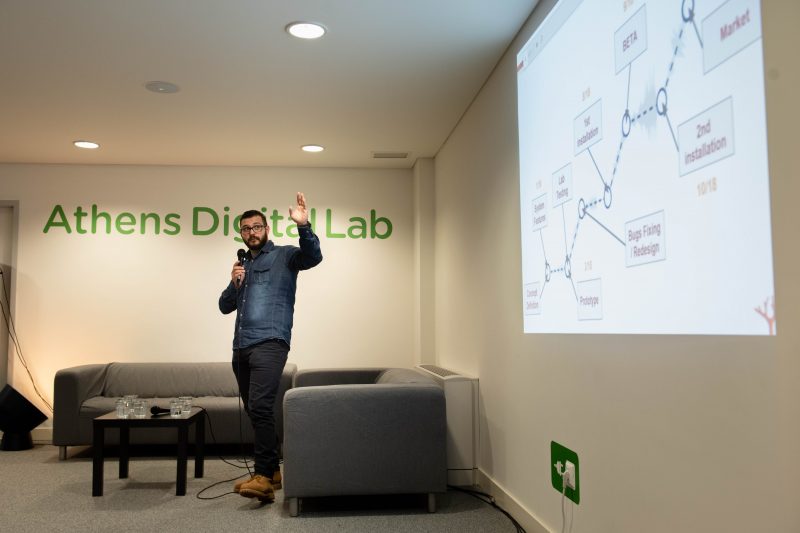 Smart City Spaces presented their crowd-based platform and application that allows the Municipal Police to effectively monitor public space use. Through open WiFi networks, using data from smartphones that connect to these networks, public spaces and pedestrian foot traffic can be monitored throughout the city. This data can be used by the City for policy-making decisions, to identify popular areas and to monitor public safety.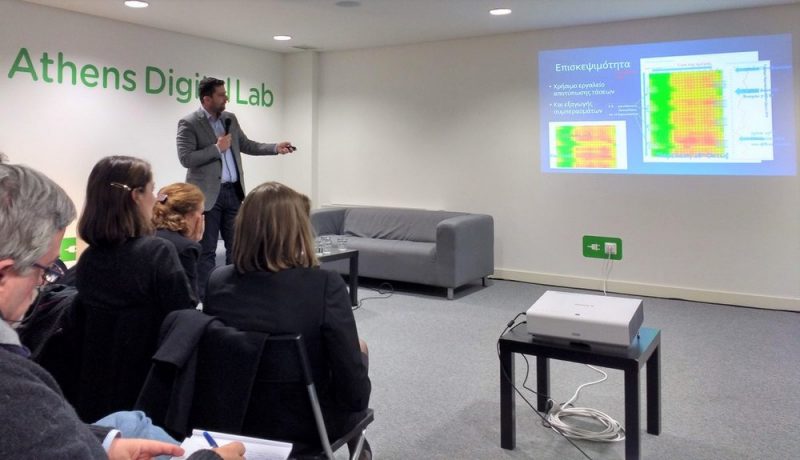 In the discussion that followed the presentations, it emerged that the success of this innovative venture is based on the rediscovery of traditional values. Mayor Kaminis noted that "Athens is perhaps not yet a smart city, but a 'wise' city: a city that is learning to cooperate and make the best use of its resources, including from the private sector and municipal staff. Cooperation is the key – it's a simple idea, but also very impactful. In Greece, we have not learned to join forces towards common goals – ventures such as ADL are showing us this approach can really work."
Aristi Stathakopoulou, Program Officer at the SNF, noted that the Foundation made a conscious decision to support ADL as a long-term effort that can build up the capabilities of young entrepreneurs. Asked why a tech giant such as Nokia invested its resources in a small venture such as the ADL, CEO of Nokia Greece Sakis Exarchos said that technological breakthroughs are based on vibrant tech ecosystems, and this is exactly what ADL is cultivating in Greece. Grigoris Christopopoulos, OTE Group Chief Commercial Officer Business Segment, noted that he is 'extremely proud' of the teams' achievements, adding that such ventures are crucial to support Greece's effort to make it to the forefront of innovation globally. Alexandros Kambouroglou, Executive Director of the Athens Partnership, noted that this public-partnership has been approached by all involved with a truly open spirit of experimentation and particularly noted the zeal of public servants involved in agencies cooperating with ADL teams for the apps' development.
ADL teams all stressed how their experience in the incubator provided them with valuable support and guidance. Inagros' solution, conceived for the agricultural sector, was transferred to green spaces management through the guidance of ADL. Recytrust, for their part, noted the importance of having access to the latest tech platforms provided by the ADL partners. Teams also noted that the Athens Digital Lab opened up new markets to them, since they had not conceived that their work could be aimed at solutions for the public sphere.
The Athens Digital Lab's second open call for submissions is currently open, and up to 10 teams will be hosted in ADL in the following months, with a chance to develop their innovative solutions in the areas of Municipal Cleaning services, Mobility Data, Education Infrastructure, Crisis Management and Tourism.

Author:  Athens Partnership
Source:  http://athenspartnership.org/news/adl-presents-results
ΟΡΟΙ ΣΥΜΜΕΤΟΧΗΣ