Wednesday 04. 1. 2020
Due to experts' assessments concerning the risk and spread of COVID-19 (coronavirus) and taking into account the needs that have arisen, in order to facilitate the daily life of the citizens and to eliminate the socio-economic implications, one of the incubated startups of the first round of ADL, Inagros joins the #DigitalSolidarityGR initiative of the Digital Governance Ministry. It's part of the Greek government's strategy on the digital transformation of the public administration, aiming to give access to over 150 digital tools provided for free or for a small fee, by both private and public institutions.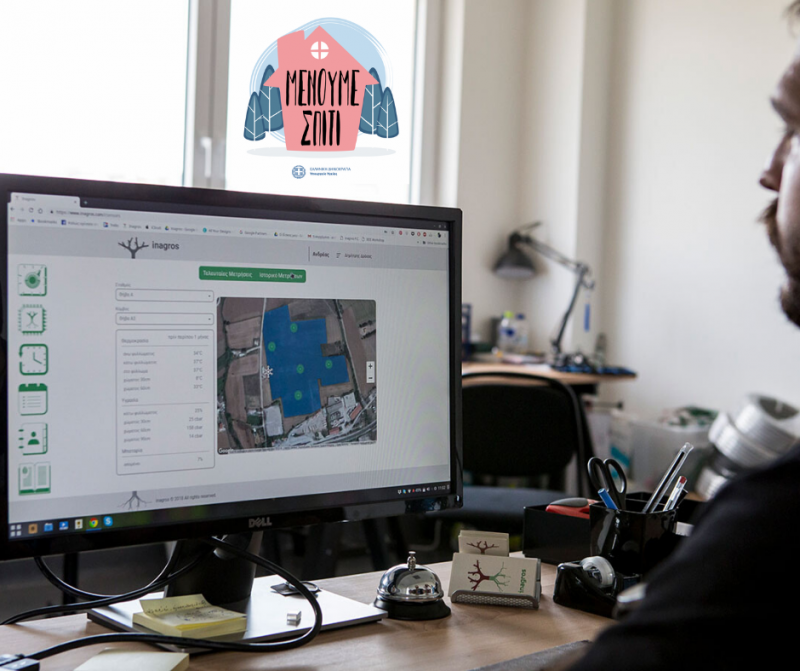 By joining #DigitalGovernanceGr, Inagros offers free access to their integrated smart management platform for remote monitoring of crops, via satellite. The free service will be provided for two months and the maximum area that will be allocated per profile is 50 acres.
You can sign up for the service here.
ΟΡΟΙ ΣΥΜΜΕΤΟΧΗΣ